Reviews
Find the best file management tools
Learn which file managers offer two or even four window views, FTP uploads, compression features and much more.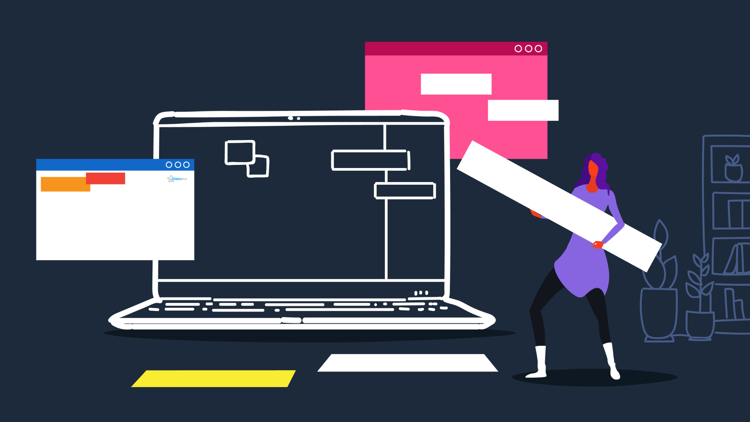 For generations, advanced computer users have found the file manager Windows Explorer built into Windows too weak and too little adaptable.
The alternative file managers can do what Windows Explorer can not. For example, they offer two or even four window views, favorites lists, FTP uploads, compression in many different formats and much more.
One all-time favorite of our users is the Total Commander. It has an integrated file viewer, can unpack ZIP, ARJ archives, and can synchronize directories.
Q-Dir is another very popular file manager. It offers a view with four windows. Q-Dir is additionally available as a portable version, which is ideal for the USB stick or online storage.
The FreeCommander is also very popular.
Below you find a list of popular file managers:
Total Commander
Total Commander is an Explorer replacement for Windows. It supports ZIP/ARJ/LHA/RAR/UC2/TAR/GZ/CAB/ACE archives, and has an internal ZIP-compatible packer. The search function allows to search for files inside archives, even for text. A command line helps starting programs with parameters, and a fully configurable button bar allows to launch programs and internal commands. The built-in viewer can show files in text, hex, binary, image and multimedia format. Download here
Q-Dir
Q-Dir makes your files and folder easy to manage. Fast and easy access, with an amazing Quadro-View technique. You don't have to renounce the usual, Drag and Drop, all Views, and other functions of your system. No! Q-Dir gives you other nice functions, that make you happy. One can save many hand moves and also time! Download here
FreeCommander
FreeCommander is an easy-to-use alternative to the standard windows file manager. The program helps you with daily work in Windows. Here you can find all the necessary functions to manage your data stock. You can take FreeCommander anywhere - just copy the installation directory on a CD, USB-Stick or even a floppy disk - and you can even work with this program on a foreign computer. Download here
Multi Commander
Multi Commander is a powerful file manager. The application is used to manage data stored on hard drives, optical media and portable devices connected via USB. Download here
SpeedCommander
SpeedCommander is a comfortable file manager. It builds on the proven two window technology and offers a multitude of exclusive features. Sort, copy, move or delete your files either using the keyboard or the mouse.
SpeedCommander displays files and folders in the proven two window technology - source and target of operations are therefore always visible. This ensures a higher productivity compared to Windows Explorer and an extremely fast navigation through files, folders and FTP sites. Download here
XYplorer
XYplorer is a portable multi-tabbed file manager featuring a powerful file search, versatile preview facilities, a highly customizable interface, and an array of unique ways to efficiently automate frequently recurring tasks. XYplorer is a tool rather than a toy, and targets power users and computer professionals who are looking for an Explorer replacement that deserves its name. Download here
Altap Salamander
Altap Salamander is a fast and reliable two-panel file manager for Windows. It has an intuitive interface, offers viewers for all popular file formats as well as support for common archives, and has built-in FTP and SFTP clients. Altap Salamander is a way to work with files more efficiently Download here
Xplorer2 Lite
xplorer² is a file and information manager that adheres to the philosophy efficiency through simplicity. It assimilates nearly all the modern features of the win32 shell without the bloat. Download here
Directory Opus
A powerful and configurable File Manager/Explorer Replacement for Windows. The familiar interface means even the novice can use it immediately. Fully multi-threaded, it includes built-in ZIP and FTP, fully configurable toolbars, menus and hot keys, powerful file type extensions, built-in image and text/hex viewer, easy slide shows, visual synchronization, powerful rename functions much more. Download here
EF Commander
EF Commander Free for Windows is a file manager for the Windows desktop. If you've ever used and liked Norton Commander, you'll like this dual-windowed program.
about author