Reviews
Debloating Windows 10 the easy way in 2023
Remove unwanted Windows apps easy and take back control.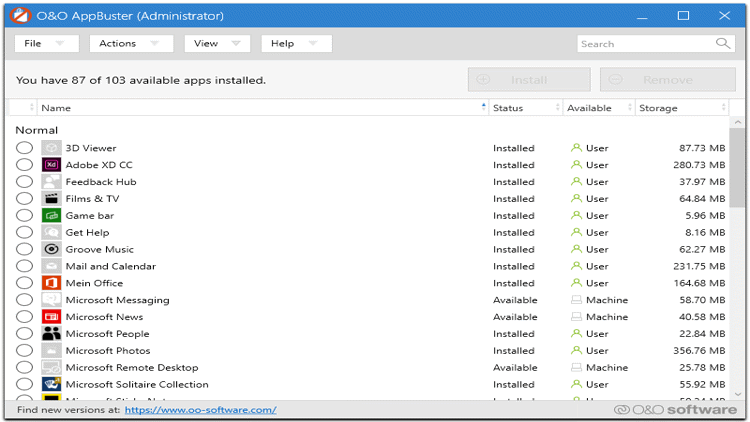 Windows 10 and 11 install a set of apps by default you as a user do not necessarily want or need. Some of these applications make sense and are useful, but some of them are not even manufactured by Microsoft, rather by third-party vendors.
O&O AppBuster gives you back control over your Windows! With the help of AppBuster you can decide which apps you want to keep on your computer. AppBuster divides the apps into categories and gives you tips which apps you can safely remove and which ones you should leave.
Uninstall apps pre-installed by Microsoft (also the hidden Apps!)
Remove pre-installed third-party apps and protect your privacy
Reinstall accidentally deleted apps
Undo changes at any time by creating a system restore point
O&O Software's freeware O&O AppBuster means you have full control over which apps are installed under Windows, and you decide which ones you no longer need so that you can free up much needed space on your computer. Using a simple interface, O&O divided the apps into categories and give you tips on which apps you can safely remove or reinstall with one click and which ones you should leave. By setting a system restore point, you can also undo any changes at any time, should you make a mistake or change your mind.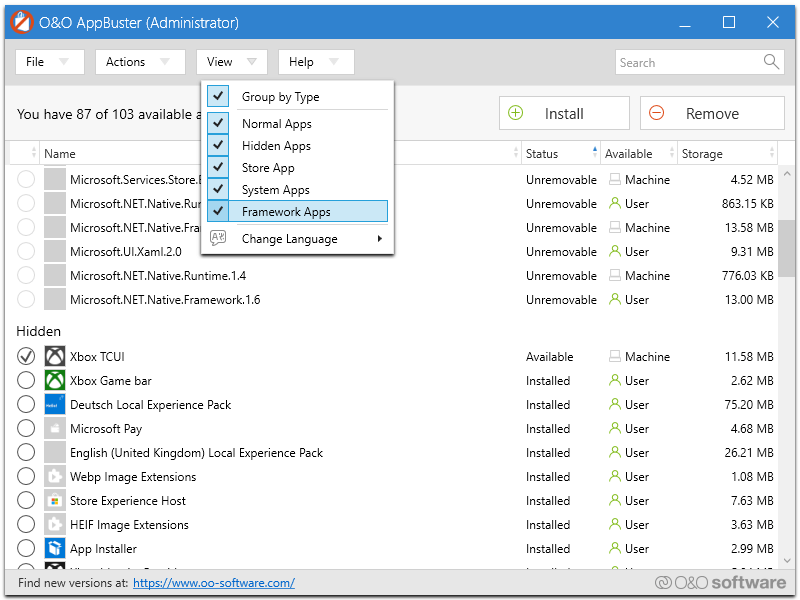 O&O AppBuster presents you with a list of all the Microsoft-supplied apps in one location without the need for IT knowledge at all and there is no need to manually change the Windows 10 system settings.
More features:
Search also possible for hidden apps
View settings are saved
The storage space of old apps is now fully released
Display of hidden apps in status
System information in the info dialog
Fixed: Incorrect product name in INI file
Download O&O AppBuster free from the O&O Software website. O&O AppBuster is distributed as freeware and does not have to be installed to run.
about author