Reviews
The best password managers 2023
An introduction to the best tools to use on Windows and as an app on mobile devices.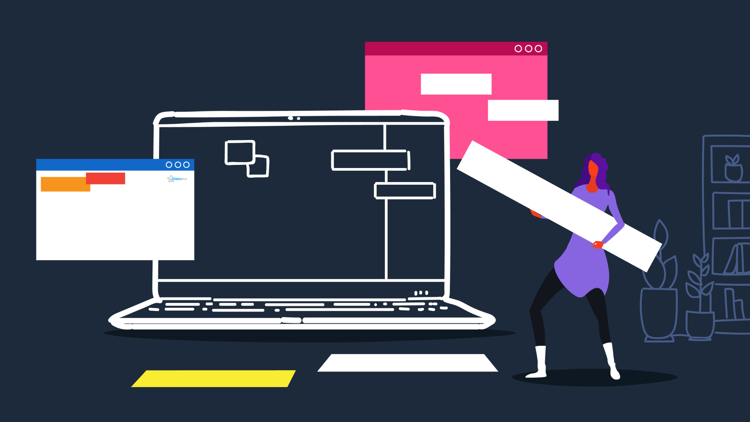 For security reasons, it is highly recommended not to use the same password for all your accounts. A password manager helps to create, store and backup all of your login information. Below you can find an introduction to the best programs to use on Windows and on mobile devices. It is impossible to remember many different passwords. Without a password manager, you will end up clicking the Forgot Password link.
If you alternatively always use one and the same password, you are risking an exposure of all of your accounts in case of only one of those websites being hacked. Anyone who gets their hands on your password and email address can log into your accounts in that case, so it is highly recommended to use a password manager.
A password manager stores all your logins, including different passwords for each account. And the password manager ensures that only you can access these passwords. The logins are secured with a master password, which is the only password you have to remember. Until you enter this password, all logins are encrypted, so only you have access to your login information.
Most password managers can also use your phone or computers fingerprint or face scanner instead of the Master Password. BUT you should not forget it, otherwise you will lose access to your login information.
The advantage of a password manager in comparison to a web browser is, that it can save logins for you across all devices and web browsers you use, so you can access your logins on all your devices - not just your favorite web browser.
Since they all have an autofill feature, the usernames and passwords can be automatically entered into websites and apps, so there is no need to look them up or copy and paste them. The best programs can automatically update saved passwords when you change them, and some can even automatically replace your weak passwords with strong password creation features.
Some of the password management tools listed below offer a free version or a trial version so that you can test the tool.
These are the best password managers around:
Sticky Password
Sticky Password is an excellent, feature-packed password manager. For example, the premium version now supports password inheritance, which allows you to grant access to trusted people if the user dies, for example. There are apps for Android, iOS, Windows, and macOS, and there's extensive browser support. The free version is very good already. The premium version adds an emergency access feature along with cloud backup, local Wi-Fi syncing between devices, and priority access to customer service.
Pros: Secure password sharing, emergency access feature
Cons: Free version doesn't sync between devices
Price: Free ($29.99 per year or $99.95 for lifetime Premium)
Info & Download: https://sticky-password-free.updatestar.com/
NordPass
NordVPN is one of the best VPN services. The company now also has its own password manager called NordPass. It is available as an extension for Chrome, Firefox, Edge, and Opera, and there are desktop apps for Windows, Mac, and Linux, and mobile apps for Android and iOS.
Transferring passwords to NordPass is easy because you can export a CSV file from your existing password manager and then import it into NordPass. NordPass can also automatically generate complex passwords and assess the strength of your current passwords and auto-fill online forms too.
In addition to the password manager, the app offers the option to store credit card details securely so that you can pay online quickly. NordPass offers the possibility to securely share all entries from these areas (passwords, credit card data and notes) with friends. This feature is not available with the free version. While NordPass supports unlimited logins and devices, you can only log in on one device at a time.
Pros: Sophisticated applications, support for 2FA and security keys
Cons: The free version logs you out of other devices
Price: Free (Starts with $17.88 per year for the premium version)
Info & Download: https://nordpass.updatestar.com/
Dashlane
Dashlane has an extensive reach across all of your devices. It generates strong passwords and constantly monitors your accounts to alert you of suspicious activity - or if you should change your passwords. It also has a digital wallet feature that securely stores your various payment methods, giving you quick checkout and easy form filling when shopping online.
There is a free version, but it is pretty much useless: it only stores 50 passwords and does not sync them across devices. Dashlane apps are available for Windows, macOS, Android, and iOS, as well as browser extensions. A VPN (HotSpot Shield) is included for added security.
Pros: All necessary features included
Cons: Limited free version
Price: Free ($60 per year for the premium version)
Info & Download: https://dashlane.updatestar.com/
Bitwarden
Bitwarden differs from its competitors because the program uses open source code. That means those who can read the code can verify the details of how it works - important confirmation that it is safe. For private us, the use of Bitwarden for free. While some advanced features are reserved for the premium version, all core features are available for free, including unlimited logins and syncing across devices. Bitwarden can also store other sensitive information such as card details and secure notes.
Free users do not have the option to create passwords in collections, but they can use the username generator, which can be combined with the existing secure password generator. Bitwarden can import the data from many other password managers, so you do not have to type in logins or slowly build them up while browsing the different websites and applications. Bitwarden is available for Windows, macOS, Linux, Android and iOS. There are browser extensions for Chrome, Firefox, Edge, Opera, Safari and Chrome-based browsers including Microsoft Edge.
Pros: Free to use, good browser and device support
Cons: Not as sophisticated as the best
Price: Free ($10 per year for premium version)
Info & Download: https://bitwarden.updatestar.com/
Keeper
Keeper is an excellent, customizable password manager designed for both individuals and businesses. The software generates secure passwords for you and stores them on your device. At the same time, it manages autofill and logins across different platforms and all your other devices. The software also has a file sharing feature that allows individuals and businesses to store files in the cloud and access them when needed.
There is no free version. You can start with a 14-day free trial, but if you want to continue using the program, you will have to pay. Keeper supports Windows, macOS, Linux, Android, iOS, and there are plugins and extensions for all major web browsers.
Pros: Good for business, support for 2FA and security keys
Cons: No free version
Price: Starts with $34.99 per year
Info & Download: https://keeper-password-manager.updatestar.com/
1Password
1Password is another popular service available for Windows, macOS, Android, and iOS. It stores your passwords in a secure vault that can only be unlocked with your master password. AES-256 encryption and two-factor authentication ensure strong protection, and browser extensions make filling out forms or filling out login details online quick and easy. You can also save credit and debit card, PayPal, and bank details for autofill.
1Password offers a 30-day free trial, after which you can sign up for either the premium tier for $2.99 ​​per month (billed annually) or the family account with 5 users for $60 per year.
Pros: Convenient travel mode, lost password warnings
Cons: Not cheap, no free version
Price: Starts with $2.99 per month
Info & Download: https://1password.updatestar.com/
KeePass Password Safe
Keepass is an open source too to save your passwords in a database encrypted with the Advanced Encryption Standard (AES) and the Twofish algorithm. When you save the password list, you set a master password to access the list. Without the main password, the stored codes cannot be displayed in plain text. The tool also includes a password generator. The range of functions can be expanded with plug-ins, for example by importing passwords from common web browsers. The features of KeePass include the auto-filling of passwords, security codes or usernames in the browser. There is no automatic synchronization of the password database for multiple devices. KeePass is only available for Windows.
Pros: Open Source, plugin support
Cons: Only Windows desktop version available
Price: Free
about author