News
CrystalDiskMark 8 now available
The tool will check your hardware for free.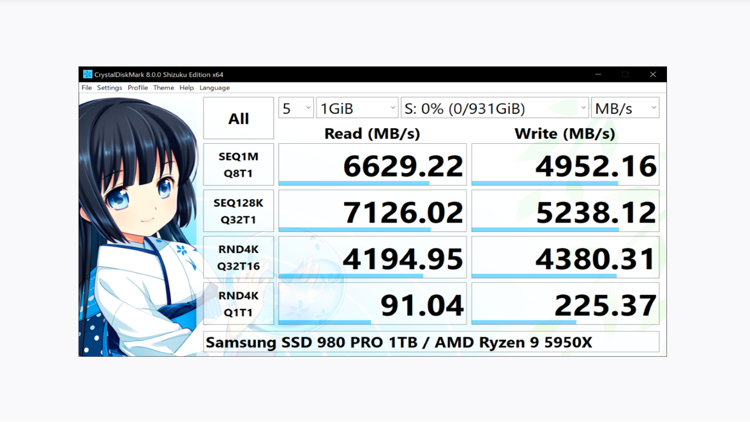 A Solid State Disk should usually accelerate your overall computer performance. Especially, if you switch from hard drive to an SSD, you should feel a significant speed boost. You can check the SSD performance by using CrystalDiskMark. Version 8 of the tool is now available for download.
If you think your SSD is not performing as promised by the manufacturer, just download the tool CrystalDiskMark. The installer copies the necessary files into a directory and you can start immediately with the speed test for your SSD.
If you only have one SSD and use it as a Windows drive, simply click All and run the benchmark test. All other programs should be closed. CrystalDiskMark determines writing speed (right column) and reading speed (left column) for various tasks.
You can see the results in MByte/s directly. Now you can compare the values with the SSD manufacturer's information.
If you are using more than one drive, SSD and HDD, you have to select the right one first, otherwise the slow backup hard drive may be checked and not the SSD. CrystalDiskMark also offers a few options for fine adjustment. For example, you can define the number of test runs and the scope of the test data.
You can even customize the look of the small benchmark tool to suit your taste. CrystalDiskInfo not only examines SSDs, it also quickly provides information on the speed of hard disks, USB sticks or memory cards.
You can download the new version from UpdateStar or from the official website.
---
CrystalDiskMark on UpdateStar | Download
about author