News
Foxit PDF Reader 12.0.2 and Foxit Editor 12.0.2 available
The updates fix security vulnerabilities and stability issues on macOS and Windows.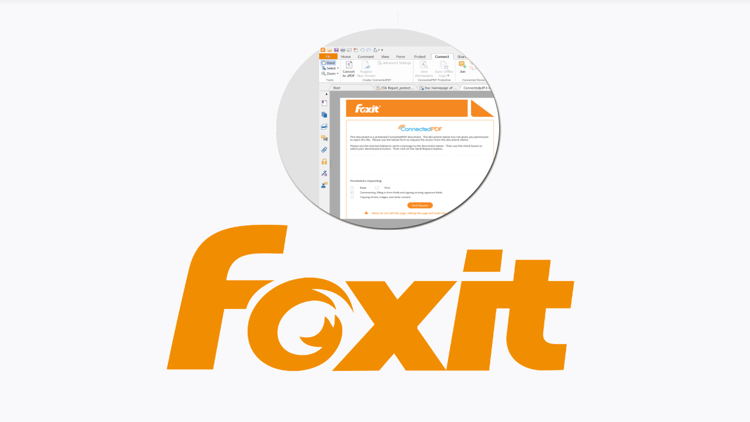 Security vulnerabilities in the Foxit PDF Reader allow potential malicious code attacks via prepared PDF documents. The Foxit developers have now fixed these security vulnerabilities in their PDF applications on macOS and Windows with the updated versions 12.0.2.
Attackers could plant maliciously coded PDF and U3D files on Foxit PDF Reader and PDF Editor users. If victims open the files, attackers could, in the worst case, execute their own commands remotely on computers.
According to the according security bulletin of the Foxit website, the macOS and Windows editions are affected. The developers state that they have solved the security problems in version 12.0.2.
The update can be started manually under "Help", "About Foxit PDF Reader", "Check for updates...". Attention: The installation wizard wants to force additional software from Foxit onto users. You should deselect that.
Not all CVE numbers are listed in the post. At least for some malicious code vulnerabilities you can find information on the threat level. For example, CVE-2022-40129 is classified as critical.
Update your applications to the latest versions by following one of the methods below.
In Foxit PDF Reader or Foxit PDF Editor, click on "Help" > "About Foxit PDF Reader" or "About Foxit PDF Editor" > "Check for Update" (for Version 10 and earlier, click on "Help" > "Check for Updates") to update to the latest version.
about author