News
Evernote update available
Includes a new home dashboard and more.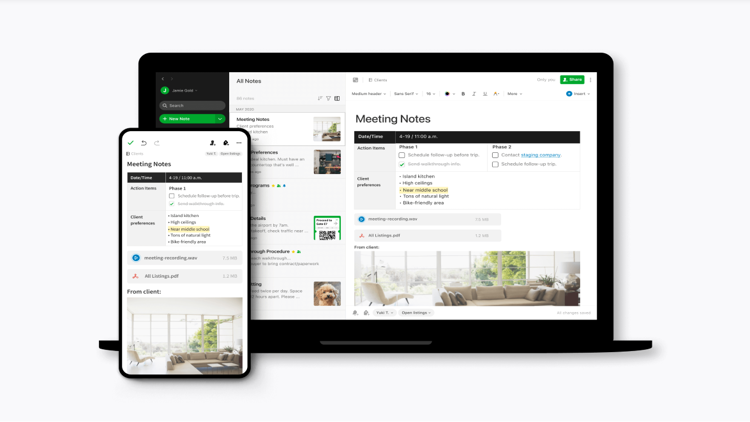 Evernote is one of the most popular taking notes services and the developers are always working on new improvements. With the new update, the software brings a new home dashboard. It combines everything important in one place.
In September 2020 the entire Evernote client was redesigned from scratch to make it faster, cleaner, and more robust. With the latest update to version 10.6.9, the brand-new home dashboard is designed to help users start the day in an organized manner.
Important notes, memos, attachments and the like can be easily found here. Together with the tag function, the shortcuts and the ability to pin elements, the start of the day should now be even faster.
Notes can be created faster and there are now more design options. Similar to Word, there are different styles for headings, and colors and highlighters to add an individual touch. The popular checklists are also upgraded. Entries can simply be indented or rearranged using drag-and-drop.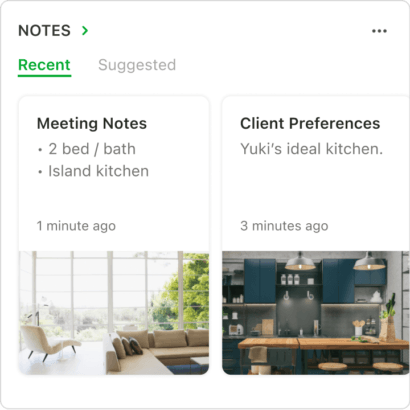 Often it is not enough with simple keywords, many users also create more complex entries in Evernote, which consist of file attachments, photos, checkboxes or sketches. These additional elements can be added more easily using the new multifunction button.
Improved search
What use is the best note-taking solution, if you cannot find the relevant entries? On the other hand, you do not want to invest time in cleaning out old entries. Evernote has therefore now optimized the search functionality. It makes suggestions in real time to find entries. The search can now also be filtered by keywords, attachments, PDF files or URLs. Search queries can be saved and called up repeatedly.
New look
You can use Evernote in your browser basically. But a Windows client should feel a bit faster and easier. Evernote has therefore combined the best aspects from different user interfaces. The main view is tidier and can be adjusted in important places. For example, you can set a default width for the note view. With the setting Optimize readability users can switch on a more focused view, Fit to window tries to display as much content as possible instead.
In addition to the new look, Evernote also has a new substructure. The new code base should work faster and more robustly, this also applies to the sync between the devices.
Find more information on the Evernote website.
---
Find Evernote on UpdateStar | Download
about author