News
WinRAR 6.20 available for download
The update includes new features such as virus scan and benchmark.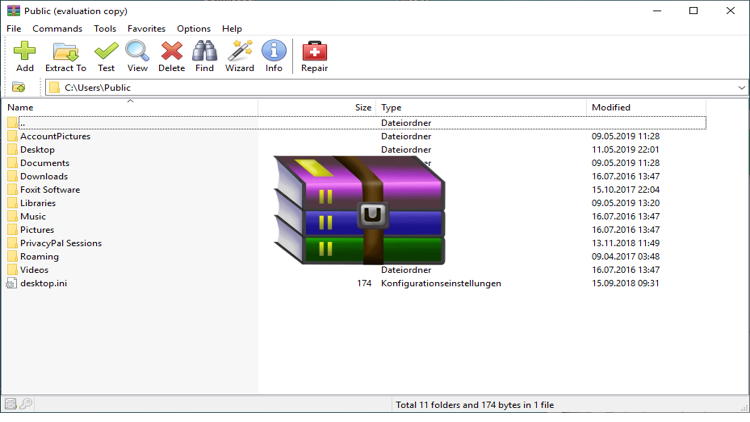 Windows has been able to unpack files and pack them in zip format for many years, but external helpers such as WinRAR can handle many more formats, work faster and score with comfort and additional functionality that are not available with Windows on-board resources.
The most popular pack program for ZIP, RAR & Co. is WinRAR and version 6.20 is now available for download. WinRAR not only compresses files and folders reliably, but has also been doing so for what feels like an eternity on a number of systems. WinRAR 6.20 is now available with 32-bit and 64-bit versions.
New features virus scan and benchmark
WinRAR 6.20 provides a whole range of new features, which you can read about in detail in the release notes. One of the highlights of the new version is a significantly improved RAR5 compression of hard-to-compress data with processors with 8 or more threads.
There is now an automatic detection of passwords for RAR 5.0 and ZIP archives, the option Save original archive name and time can now be applied on a save, and the software will perform additional archive analysis in the future if a RAR archive only has one Part of the files includes.
WinRAR not only packs and unpacks files and folders, especially in the Extras area users can find additional functions. Archives can be scanned for viruses. To do this, WinRAR uses the services of the installed virus scanner, such as Windows Defender. Archives can also be converted, repaired or converted to the self-extracting SFX format via the Extras menu.
There is also an integrated benchmark with which you can test the performance of your system. For real comparability, close all other programs and let the measurement run for a while.
about author