News
The best WhatsApp alternatives in 2023
We show you alternative messengers.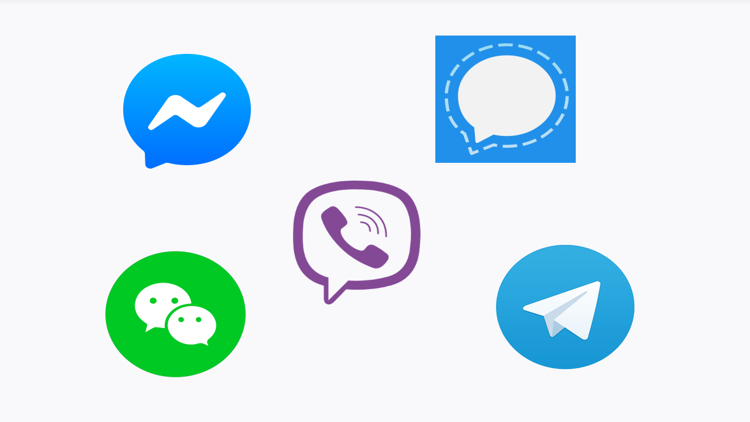 One of the advantages of WhatsApp is that it does not use advertisements within the app. The decision to begin placing ads in the future may want you to have a look at alternative messenger apps available.
While we recently took a look on the encrypted messaging app Signal, we introduce you to more alternatives to WhatsApp below.
Facebook Messenger
Many who use WhatsApp will automatically use the Facebook Messenger on a regular basis also. And as many users already have a Facebook account, you can easily reach out to friends and others.
As the messenger is directly connected with the Facebook profile, it is integrated on the desktop and easy to use.
Facebook Messenger offers important features including video chat, voice calling and sending attachments.
Facebook Messenger on UpdateStar | Download
WeChat
WeChat is incredibly popular in China, providing instant messaging services to over a billion monthly users. WeChat offers all features expected you can expect from a popular messaging app. These features include group chats, video chats, voice calls, location sharing and stickers.
WeChat allows to edit images. Users can draw and write on images, as well as blur certain elements of an image.
WeChat on UpdateStar | Download
Telegram
Telegram is a popular open-source messaging app which uses encryption of messages.
The app is available for Android, iOS, macOS, Linux and Windows, and also works within browsers. Telegram is available for free. There are no limits as to the size of the media and messages sent.
The client-side code is open-source. This allows users to build and implement their own tools to improve their messaging experience.
It offers groups, voice calls and the ability to send documents to other users.
Telegram on UpdateStar | Download
Signal
The secure Signal messenger lets you communicate in real time with your friends and share media or other files. Signal's servers never have access to any of the communication and data is never stored after being sent.
Signal uses end-to-end encryption to secure all communication.
The app can send one-to-one and group messages. Users can send files, voice notes, images and videos. The mobile versions can make one-to-one voice and video calls. The messenger can optionally be used to send SMS.
Signal on UpdateStar | Download
Viber
Viber is a popular messaging app with strong audio and voice features. The app provides voice and video calls plus voice and video messages similar to the WhatsApp Voice Note feature.
Vibe is committed to user privacy and security and all one-to-one chats are secured by end-to-end encryption. Viber does not store any messages sent via their service on Viber servers once delivered.
Users can find standard messenger features like groups and stickers, plus the ability to delete seen messages.
about author