Reviews
Does it have to be CCleaner? These free tool alternatives clean up thoroughly
We show you freeware and open source options.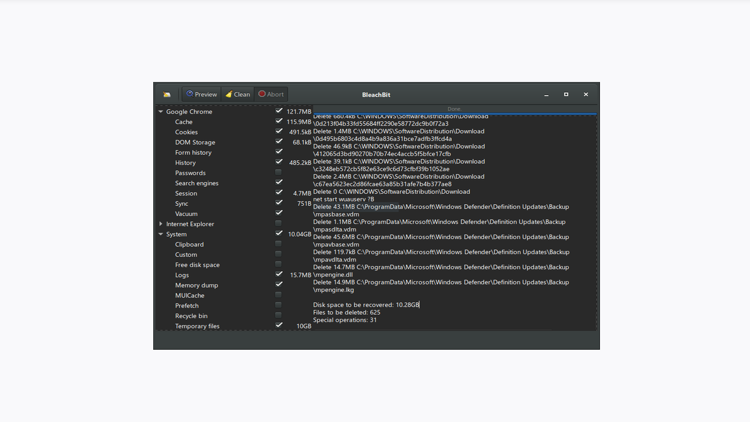 The popular CCleaner has been affected by malware and espionage scandals lately and it uses adware pop-ups. We introduce you to some alternatives that also offer more.
Negative headlines overshadowed the CCleaner in 2018. An update in 2020 and gave CCleaner a questionable additional function called Health Check. It replaced the classic cleanup. And the CCleaner mutated into an advertising tool, because it now shows pop-up ads. Below you will find a selection to clean up Windows 10 thoroughly. If you combine several of the tools, you will get better cleaning results.
BleachBit: Open source software against data garbage
An alternative to the CCleaner is BleachBit, which has been released in the new version 4.0.0. The open source tool allows for the deletion of individual or all tracking. With the version 4 the manufacturer offers improvements and bug fixes.
BleachBit is an open source solution against data garbage. A registry cleaner module is missing in the program, which skeptics of such might welcome. It clears all or part of your internal hard drive or SSD from leftover data. Before you start an optimization, it is advised to carry out a scan. A data shredder can be reached via the menu icon at the top left, with which you open an open dialog for permanently deleting files and folders. BleachBit enables compression of the program data from Firefox and Google Chrome; theoretically, this speeds up the browser start.
You can download BleachBit from UpdateStar or from the official website.
A portable version is also available.
BleachBit on UpdateStar | Download
CCleaner alternative: AppCleaner for free
This little program cleans your computer for an optimized system and better privacy. It handles obsolete data and files and removes them from your computer. This frees up disk space and optimizes overall performance. AppCleaner helps with privacy issues and cleans up Internet browser related obsolete data such as browsing histories, cookies etc.
It removers temporary files, history, cookies, internet logs and many more from 2000 software programs, which is much more compared to the CCleaner. And it gets better every day, as the manufacturer adds more third-party cleaning definitions on a regular basis with updates. It also offers to wipe free space with different deletion methods and offers an uninstall and startup management.
More info about the AppCleaner here.
about author