News
CCleaner 5.77 update available for download
The new version offers an improved look and and improved cleaning capibilities.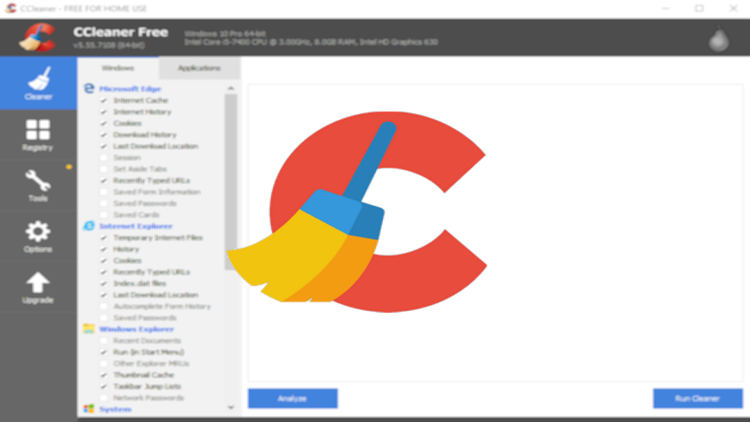 The CCleaner is regularly used ny millions of users to clean their computers from data garbage. With the new update, the design of the tool has been optimized and cleaning has been improved.
The computer is not as fast as it used to be and needs more and more time for simple tasks? This is a common occurrence and may be due to junk data that accumulates on the system over time. With cleaning tools such as the CCleaner or UpdateStar's AppCleaner, you can get rid of these old burdens and speed up your computer again. The popular free tool is now available with version 5.77.
CCleaner is available as an adware version, a portable version and an ad-free slim version. Our recommendation: Stay away from the adware version and get the portable CCleaner version or the slim version.
CCleaner 5.77: What's new?
The new update offer some small innovations and should be installed for security reasons. The visual design of the update routine has been improved and two bugs have been fixed. To install the update, download the latest version of CCleaner and run the setup. The previous version will be overwritten and no previous deinstallation is necessary.
The CCleaner now even cleans up itself: All dump files that are older than 14 days are deleted when it starts and the update fixes a few bugs. You can find all changes in detail in the official change log.
More changes in version 5.77:
Fixed browser extensions not being shown in Firefox and Chrome
Fixed cleaning of Last Download Location in Chromium browsers
Software Updater displays a message when offline and a Try Again button
Download CCleaner from the CCleaner website. Here you can also find the Slim and Portable versions.
If you want to try an adware free alternative you can download and try UpdateStar's AppCleaner.
about author