News
Update to Firefox 94.0.2 available
Problem with Microsoft Store and minor issues fixed.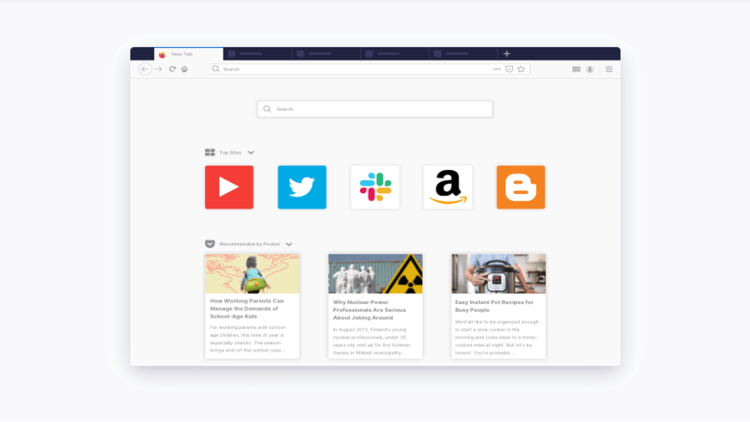 Mozilla recently released version 94 of the Firefox browser and brought several new features. With Firefox 94.0.2, a second update for version 94 is now available.
Firefox 94 has been available for download for all Windows, macOS and Linux users for a few weeks. This time too, not only were various bugs fixed and security loopholes closed, but there were also some interesting new features that improve surfing with the Firefox browser.
This new small update to Firefox 94.0.2 is supposed to fix problems with the Microsoft Store as well as stability problems under Linux. According to the Release Notes, Mozilla also wants to change the design of the settings for the search suggestions in the address bar.
If you have currently installed an older version of Firefox, it will automatically offer the new version via the update function in the coming days.
New features in Firefox 94
Windows users who install the new version benefit from significantly fewer interruptions while surfing, according to Mozilla. Notifications, for example when the browser is exited or a window is closed using a shortcut, will no longer be activated by default in the future and are intended to reduce unwelcome notifications. If you want to continue to use the information, you can turn it on again manually in the settings.
If you use the Firefox browser under macOS, you will in future use the energy-saving mode developed by Apple when playing full-screen videos. This will greatly improve battery life for long video playback times.
In addition, the so-called Tab Unloading function has already been integrated with the last version. This can noticeably reduce RAM usage by unloading inactive tabs to free up system resources. Version 94 now also brings the about: unloads page, which can be used to view all the important data and information on the individual tabs.
Mozilla is also offering a total of six different new autumn themes for the Firefox browser for a limited time.
Under Windows, a new background agent ensures automatic download and installation of updates - even when Firefox is closed.
All other bug fixes, adjustments and innovations can be read in detail in the official Release Notes for version 94.
If you have already installed Firefox, it is best to use the update function integrated in Firefox. This will automatically provide you with the update Firefox 94.0 as soon as it is available for your Firefox.
You can download the latest version here.
---
Firefox on UpdateStar | Download
about author