News
Thunderbird 102.0.2 update available
The update includes a number of bug fixes.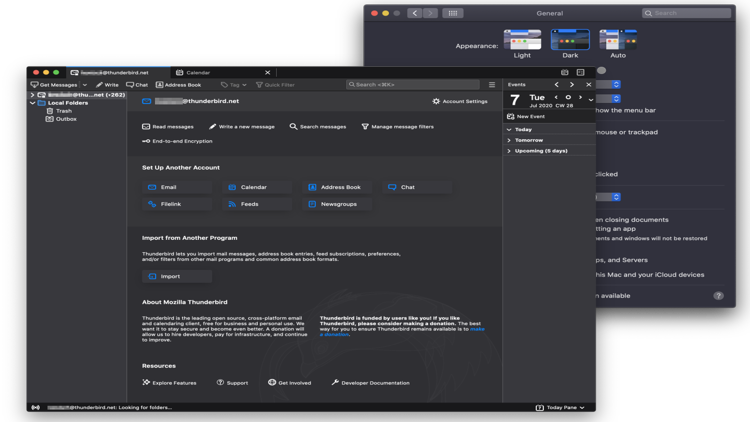 As part of version 102, Thunderbird included various innovations. The first patch followed with version 102.0.1 and now further bug fixes are on the way with the new version 102.0.2.
One change has been made as well as various bug fixes. Double-clicking on chat messages will no longer execute a default action. There are many bugfixes. These range from simple changes to the UI for the purpose of masking, to broken signatures (OpenPGP). The full listing can be found in the according Release Notes.
Examples for fixes made
File menu was covered by Spaces Toolbar

Sub-folders with new messages were not highlighted until clicked

Attachment paper clip was cut off in message list

OpenPGP signatures were broken when Primary Password dialog remained open

Non-ASCII messages forwarded as attachments were garbled

Importing from Seamonkey or Outlook failed in second step

Deleting messages from a POP server occasionally failed

Offline cache was unusable for NNTP accounts

News messages were not shown in preview pane

Address fields were not populated when using Edit as new message
and many more.
The new program version is available for Windows from version 7, macOS from version 10.12 and Linux from GTK+ 3.14. You can get the update by going to the About Thunderbird section in Thunderbird and checking the current version of the program. The update should then be obtained automatically.
---
Users can download the new version from UpdateStar or from the official website.
Thunderbird on UpdateStar | Download
about author