News
Paint.net 4.3.2 hotfix available
The update eliminates some bugs from the previous 4.3 version.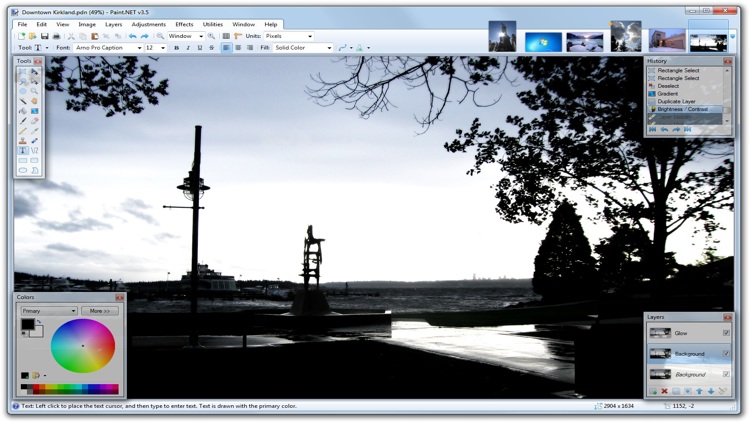 The update is a bugfix update for Paint.net, the free, intuitive and powerful image editor for Windows. The update eliminates some bugs from the previous 4.3 and 4.3.1 versions, which appeared just a few days earlier.
The earlier versions created problems on computers with Windows 7 and 8.1, but probably also on some Windows 10 computers, if you wanted to open a file from Explorer using the Open with menu. In addition, problems with the thumbnail display in Explorer have been eliminated. Other problems solved with the update that has just been released concern the menu Settings, Plugin Errors, a rare cause of crashes and a problem with the key combination Ctrl+C when copying text.
In contrast to the now published Paint.net 4.3.2, Paint.net 4.3 brought some innovations and improvements, which mainly revolve around the issue of performance. By moving to the .Net 5 platform, Paint.net is supposed to offer 20 percent better performance. ARM64 is now supported, from which owners of a Surface Pro X benefit. The changelog for Paint.net 4.3 can be found here.
Download
You have two options for using Paint.net. You can install Paint.net in the classic way or you use the portable version, which you simply unzip and then start immediately.
Users get the update offer automatically within the next few days when using Paint.NET. You can also get the update manually by going to Settings → Updates → Check Now.
Users can download the new version from UpdateStar or from the official website.
---
Paint.NET on UpdateStar | Download
about author