News
New CCleaner 5.92 available
The update offers improved deletion functionality for Chrome, Firefox and Microsoft Edge.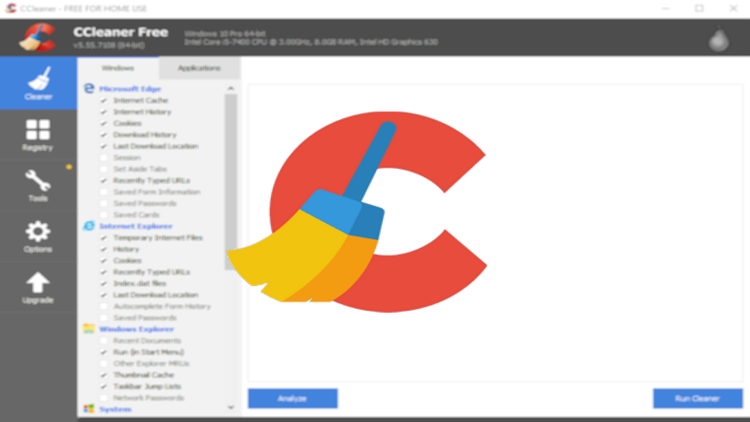 The Windows cleaning tool CCleaner now works even more thoroughly. CCleaner is used on millions of PCs to keep Windows clean. The new version 5.92 of the free software now works even more thorough and cleans Firefox, Chrome & Co. and more.
Is your computer slowing down and causing long waits even for simple tasks? If so, you should rid the system of data garbage. A suitable helper for this task is the CCleaner. The well-known free tool is now available with version 5.92.
As is now common with cleaning software, the adware version, the portable version and the ad-free slim version were updated at the same time. Stay away from the adware variant, as it brings annoying advertisements to your computer. Get the portable CCleaner version or the Slim variant instead.
Expanded cleaning capabilities
Added cleaning of bookmark backups in Edge and Firefox
Expanded our Google Chrome 'Metrics Temp Files' rule to include Setup Metrics
Renamed the Windows SubSystems Temp Files rule to Network Data Usage to make it clearer that this rule removes historical, statistical data about your network usage
To install the update, download the current version of CCleaner and run the setup. The previous version is simply overwritten, a previous deinstallation is not necessary. You can read all the changes in detail in the official changelog.
Download CCleaner from the CCleaner website. Here you can also find the Slim and Portable versions.
If you want to try an adware free alternative you can download and try UpdateStar's AppCleaner.
about author