News
Firefox 92 available for download
Brings graphics acceleration with WebRender for Windows and Android.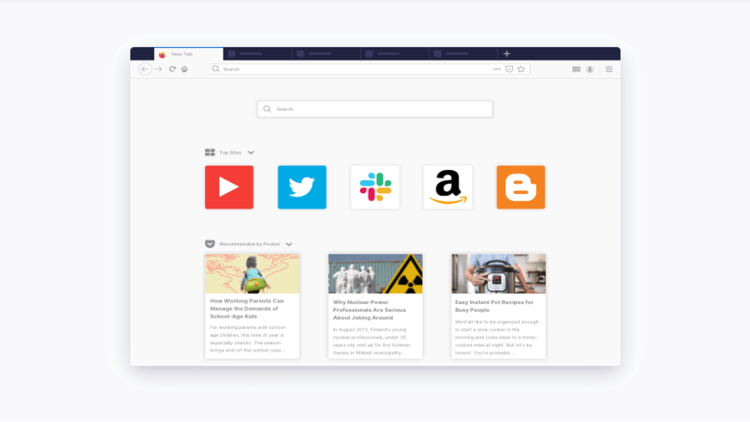 The new Firefox 92 offers the graphics acceleration with WebRender for desktops and Android which has now become the standard. In addition, Mozilla is testing a new image format, increasing security and improving the look.
Firefox 92 is available for free download for Windows, macOS and Linux. The WebRender technology developed over many years is now standard on all platforms except iOS. There are also other minor innovations and security updates.
Graphics Turbo WebRender activated
Some features require a lot of patience as a browser developer. Mozilla persevered with the WebRender graphics acceleration and activated the technology from Firefox 92 onwards on desktops and also in the Android version. Linux systems with Wayland will probably remain an exception. If you have a supported graphics card, the rendering of websites runs with hardware acceleration. Pages now build up faster and the CPU is relieved.
If the graphics card cannot do this, there is also software emulation. You can find out whether you are running WebRender under about: support. There you will find the entry Compositing in the Graphics area. From Firefox 92 onwards, WebRender should be displayed everywhere. In addition to faster page loading, WebRender should also ensure stability.
AVIF support
The new graphics format AVIF is considered a beacon of hope, as it is based on the AV1 video codec. Compared to JPG it should deliver the same image quality, but require significantly less storage space. There was an initial implementation in Firefox 77, and Mozilla has expanded it in the meantime. AVIF is probably not fully activated yet, we still had to set the image.avif.enabled switch to true in about: config.
More secure connections
Firefox has been using HTTPS first in private mode since version 91, so it always tries to establish an encrypted connection to websites if possible. If HTTPS is not available, you will automatically revert to HTTP. This should not be confused with the HTTPS-only mode, which pursues the same goal but only allows HTTP on request. In Firefox 92, Mozilla also uses HTTPS Resource Records for HTTPS upgrades, a fairly new DNS technology that is supposed to help discover HTTPS services.
Mac
On the Mac, Firefox 92 now has a new menu item Share to share content via AirDrop, Mail or other means. In addition, images with ICC v4 profiles are now supported on the Mac.
Security
Firefox 92 also fixes security vulnerabilities. Mozilla will only provide details on this in the official release notes. As soon as these have appeared, we will submit them at this point.
You can read more about the new version 92 in the Release Notes.
If you have already installed Firefox, it is best to use the update function integrated in Firefox. This will automatically provide you with the update Firefox 92.0 as soon as it is available for your Firefox.
You can download the latest version here.
---
Firefox on UpdateStar | Download
about author