News
AdwCleaner 8.1.0 update available
AdwCleaner is a good software to free your computer from annoying adware, spyware, toolbars and hijackers.
In the Internet you might be confronted with one or the other danger in the form of invisible viruses or unwanted adware. Before you realize it, you might have unintentionally installed toolbars and thus changed all the browser settings.
Fixing this is time-consuming and exhausting thanks to the perfidious tricks of the makers. If you do not want to have any problems with removing even the most stubborn cases, AdwCleaner is the right choice.
AdwCleaner can also examine pre-installed software on new devices and remove it if desired. Manufacturers often pack numerous advertising apps on new Windows computers that only consume system resources unnecessarily. With the help of AdwCleaner, you can now get rid of these.
Version 8.1.0 of the program has now been released and the developers promise a significant faster scan speed. The official changelog can be found here. The old systems Windows XP and Vista are no longer supported.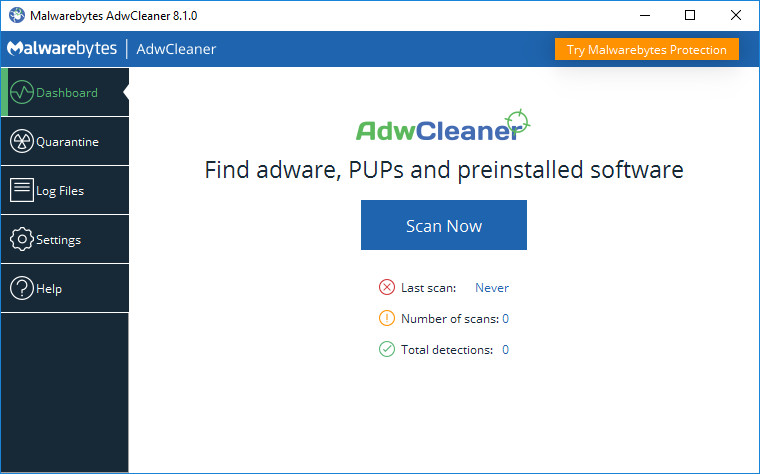 To start a detection run, simply click on Scan now. At the end you can see the degree of contamination on your computer. If the analysis of your system shows something, move the annoying software to quarantine with a click of the mouse. After a restart, your computer is freed from these problems.
Download AdwCleaner free from the AdwCleaner website.
---
AdwCleaner on UpdateStar | Download
about author