News
An introduction to important 64-bit programs
Below you find 64-bit applications that help you to make better use of your computer.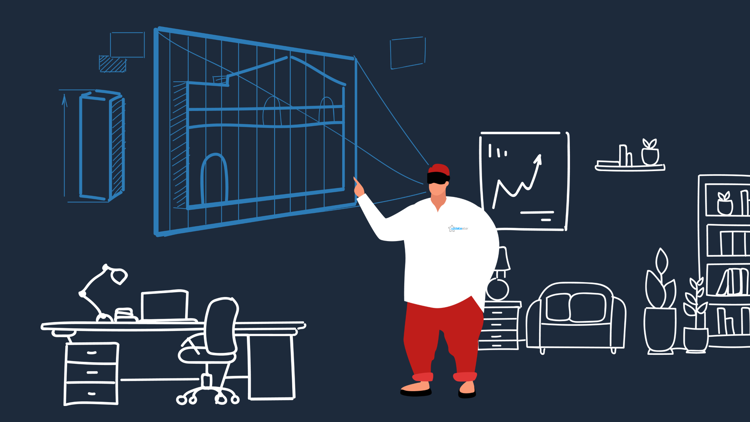 Almost all current computer systems and equipped with 64-bit processors these days together with a 64-bit Windows system. This is the ideal basis to make use of software built for the 64-bit architecture.
Despite running on a 64-bit processor, users still often have 32-bit programs installed. Below you can find 64-bit applications that make better use of modern 64-bit processors and may significantly improve performance and productivity. The software performance of multimedia software, converters and others can highly benefit. The best 64-bit programs can be found in the overview below, including browsers, image viewers, video editors, and an office package.
Google Chrome
The internet browser is one of the most used programs on a computer. The software often runs all day, so it makes sense to use 64-bit technology. Google Chrome promises more speed, security and stability with the 64-bit version. The program is fast regardless of its bit technology – thanks to the Chromium engine (Blink for rendering HTML, V8 for JavaScript).
Info & Download: https://chrome.updatestar.com/
Firefox
The Firefox browser has been available as a 64-bit version since version 42. Since then, many major release updates have appeared that brought more speed. Mozilla promises more security thanks to Firefox 64-bit ASLR (Address Space Layout Randomization) technology. And Firefox 64 crashes less frequently.
Info & Download: https://mozilla-firefox.updatestar.com/
Opera
The Opera browser incudes build-in VPN (Virtual Private Network) with no traffic restrictions, so you can surf anonymously. Opera controls mouse gestures and integrates the chat services Facebook Messenger, WhatsApp and Instagram. These services also run in the VPN.
Info & Download: https://opera-browser.updatestar.com//
Vivaldi
Vivaldi comes from a former Opera co-founder and offers numerous settings options. As with Opera, the technical basis is Chromium. With the Cookie Crumbler, there is an interesting function in the package. Vivaldi can use it to block annoying cookie dialogs on websites.
Info & Download: https://vivaldi-browser.updatestar.com/
IrfanView
If you like taking photos and want to get more out of your pictures, you will benefit from IrfanView. The 64-bit version of the photo viewer can handle images up to 1.3 GB in size. Its mass auto-saving of screenshots is useful. IrfanView Shell Extension is a free Shell Extension Dll that adds the ability to call some IrfanView functions from within the Windows Explorer.
Info & Download: https://irfanview.updatestar.com/
Raw Therapee
Allows you to edit RAW raw image files. Raw Therapy is aimed at users who own an SLR camera: The tool allows extensive post-processing of the raw image recordings.
Info & Download: https://raw-therapee.updatestar.com/
VidCutter
Allows to cut videos frame-accurately. With VidCutter you get a video editing program that is frugal in terms of resource consumption. It comes up with a sleek interface, allowing for frame-accurate editing and trimming clips so you only keep the parts that matter to you.
Info & Download: https://vidcutter.updatestar.com/
LibreOffice
LibreOffice is available with a 64-bit version. The software is considered the best Microsoft Office replacement and it is free. It includes are text processor, spreadsheet module and presentation tool. You can open MS Office format files and save new documents in Microsoft formats such as DOCX files. The programs Writer, Calc, Draw and Impress even support document export in the PDF format.
Info & Download: https://libreoffice.updatestar.com/
about author