Reviews
These tools delete files permanently and safely
Confidential emails, personal documents and pictures can be deleted safley with these software tools to protect yourself from a potential file recovery.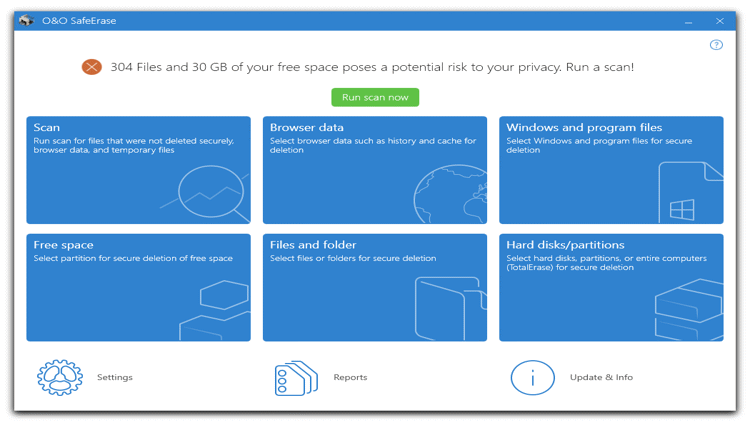 When you delete files in Windows, the operating system moves the file to the Recycle Bin. Files can optionally be restored from this Recycle Bin. Even after emptying the recycle bin files can easily be restored by using file recovery software. This makes sense in case of the accidental deletion of files.
But these recovery options also pose a risk for users who want to delete files for sure without the possibility for any recovery. To archive that you can use one of the data erasure tools we list below. Especially recommended to use, if you want to give away your old hard drive, USB stick etc.
Tools for safely erasing files technically overwrite old files by using random data once or multiple times. Also bear in mind that Windows creates shadow copies in the background, which you should also delete and deactivate, if your deleted data should be deleted for sure.
Eraser
Eraser deletes on demand or via the integrated scheduler. You can select the data to be overwritten and start the deletion process immediately. With the scheduler you define folders that you wish to be emptied regularly.
Eraser on UpdateStar | Download
Secure Eraser
The Secure Eraser hooks into the context menu so that the deletion routines are always just a mouse click away.
Secure Eraser on UpdateStar | Download
East-Tec Eraser
The tool additionally deletes web surfing traces such as visited web pages, unwanted cookies, chat room conversations, deleted mail messages and temporary files permanently.
East-Tec Eraser on UpdateStar | Download
HDShredder
HDShredder also supports firewire and SATA-II media for deletion.
HDShredder on UpdateStar | Download
O&O SafeErase Professional Edition
The tool overwrites files and disks with random data in up to 35 passes in various ways.
O&O SafeErase Professional Edition on UpdateStar | Download
File Shredder
In File Shredder you can choose between 5 different shredding algorithms, each one gradually stronger than the previous one. It also has integrated Disk Wiper which uses shredding algorithm to wipe unused disk space.
File Shredder on UpdateStar | Download
about author